Padroni d'Italia
"It seems like it was yesterday that Juve won the 30th Scudetto" - the line that most of the Juventini were using to describe just how fast Juventus have come back to once again dominating the Italian football, like it has always been.  We have been through the purgatory of Serie B, to qualifying for Champions League and embarrassingly leaving the competition, to two seventh place finishes,...
1 tag
1 tag
"Anyone who thinks this summer's judicial proceedings might affect our season is..."
– Andrea Agnelli 
2 tags
2 tags
Saying Arrivederci to Alessandro Del Piero - La...
It was the 5th of May, 2011, when Alessandro Del Piero sat down next to Andrea Agnelli to put pen to paper, in what would be "Ale's last year in a Juventus jersey". We were all relaxed but obviously not aware of what that would actually mean a year later. Transferred to Juventus in 1993, nicknamed by the Old Lady's late president Gianni Agnelli as "Il Pinturicchio", Del Piero made his debut...
3 tags
1 tag
"Being spoken about in the same breath as the likes of Bernardini, Capello and..."
– Antonio Conte (via iltifosi)
5 tags
Juventus - Between Pain and Hope
In what was supposed to be an entertaining encounter between two clubs with a combined total of 38 Scudetti at the Stadio Luigi Ferraris, these giants of Calcio failed to get the ball in the net during 90 minutes of action. A solid performance by Genoa who did well to defend deep and a predictable Juventus, who once again lacked the creativity and the final third to make their opponent pay. ...
4 tags
3 tags
7 tags
RECAP: The Real Derby d'Italia
Sigh. Its over, finally. First we were impatiently waiting for it to start, now we just cant wait for it to get over. Over, as in the sense of - too much whining and bitching around after the real game has been whisteled off by Tagliavento. This match, however, has proved me right for all the years I have been lobbying to make everyone believe that the clash between these two teams, Milan and...
6 tags
Five Things Juventus Must Do To Beat Milan
The most anticipated match of the fantastic league of Serie A has approached, it's that time again, when the giants of Calcio step on Giuseppe Meazza for the third time this season, to face each other in what is considered by many as the encounter that will decide the Scudetto of 2011/2012. Though the Derby d'Italia coined by the famous sports journalist Gianni Brera involves Inter...
3 tags
2 tags
RE-INTRODUCE THE PERSON YOU'VE BEEN INTRODUCED TO:...
The common line written by Romanisti weeks ago saying - "it is only a Coppa match" - after their 3-0 loss to the Bianconeri, has become a trend for the Rossoneri now as well, as their side succumbed to a tireless Juventus team, united and never looked like they were going to lose the anticipated Coppa Italia clash in San Siro last night.  Mister Conte, with a very odd starting...
2 tags
3 tags
2 tags
4 tags
Gianni Agnelli - The Uncrowned King of Italy
"Everything can be taken away from us when we disappear. In our lifetime, everything is lent to us. Everything". Gianni Agnelli saw the inevitable. Fate decided otherwise, and he had battled with prostate cancer. 9 years ago today, the world lost one of its most important figures. A man with an extraordinary power that was often described in Italy with the joke of the Pope celebrating Mass in...
4 tags
"Family as I view it, and I am sure others do too, is like a home filled with..."
– Gianni Agnelli 
PODCAST: LUIS ENRIQUE – THE GENUINE ARTICLE?
It's the final instalment of the Italian Football Fancast of the year, with all the lads taking the rest of the year off to recover from what has been an exhausting year in Calcio. Editor and ringmaster Dov Schiavone is joined by his trusty sidekick Sam Lewis, as well as fellow writers Arber Sulejmani,Ogo Sylla, Enzo Misuraca and Scot Munroe in what is a plethora of talent. The subjects...
3 tags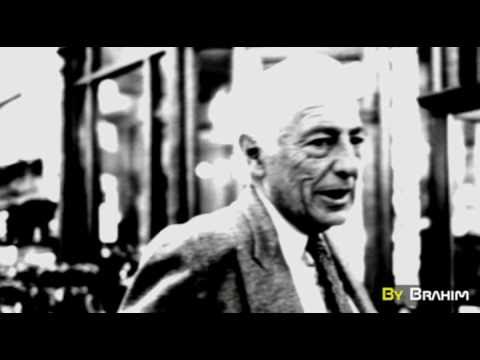 5 tags
7 tags
Mauro Bergonzi vs Juventus - Save Yourself From a...
FIGC have once again appointed Mauro Bergonzi as the first official in the match vs Palermo this Sunday. The reactions to this appointment are well known due to the ridiculous officiated matches of Bergonzi against Juventus.  While everyone immediately remembers the last year's match vs Catania, where a hilarious free kick just outside of the box was awarded in the last minute of the...
4 tags
WHY WE HATE INTER: A JUVENTUS VIEW ON THE DERBY...
Juventus have taught me a lot of stuff, most importantly to not hate. I was raised watching Juventus succeed and Champions have no reason to hate.  "I've never met a winner that is not annoying because whoever wins provokes envy, inspires wickedness and arouses jealousy, because everyone wants to be where you are" – Antonio Conte Referring to the time of my life and to the achievements of the...
3 tags
POST MATCH: Juventus 2 - 1 Fiorentina
Back to winning ways. At last. Juventus enjoyed the triumph over Fiorentina last night, in a match where they were totally in control of the game. Juventus are unbeaten in their last eight Serie A games but have been held to a draw in five of these. Fiorentina on the other hand are winless in their last four games and have drawn three of these. Fiorentina's record at Juventus' home is...
HOW WILL JUVENTUS EXIST AFTER ALESSANDRO DEL PIERO...
Well, the time had to come, sooner than later and we are still struggling to believe what we have heard, and if Andrea Agnelli (the President of Juventus) was serious or not. He wasn't joking, I'm sure he wasn't. Alessandro Del Piero is a god when it comes to Juventus. You can spend all of your time trying to convince me that Juventus have worshiped greater men than Alex and that he is not the...
1 tag
3 tags
CHIEVO 0-0 JUVENTUS: RESILIENT FLYING DONKEYS DENY...
Juventus travelled to Verona to play Chievo but they only managed to come away with a 0-0 draw following some fantastic defending from the some side. During the last 16 meetings between the clubs, Chievo have only won once, also securing four draws, with Juventus having won the other 11 encounters and accumulating a 32-16 goal difference in their favour. A special encounter for the Flying...
Forza Italian Football Podcast / The Rise Of... →
The Italian Football Fancast has returned, and this time has teamed up with the writers of Forza Italian Football to deliver their opinions on Calcio. On this edition of the podcast, the crew cast their eyes over the form of the big three: AC Milan, Inter and Juventus as well as the high flyers Napoli and Udinese. There is also a moment of discussion for Genoa, as well as a look at this weeks...
REPORT: #inCONTEnibile - Juventus 2 - 0 Meelan
THIS is Juve. THIS is the Juventus we are all used to seeing. THIS is the Juventus of Antonio Conte.  1. Mirko "OPASEN" Vucinic. The target man for Juve tonight who was up to his task and did his job perfectly. 'OPASEN' meaning 'DANGEROUS' in Montenegrin is what I describe Vuc for the match tonight. His smooth control and movement when he easily gives a...